1.

Take an outdoor bath at the EcoYoga Centre.
canopyandstars.co.uk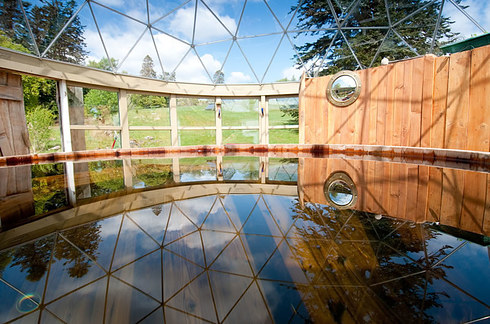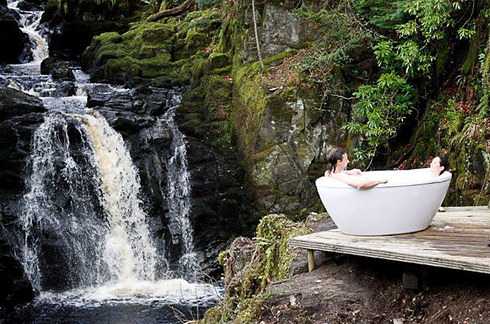 Nope, this amazing retreat isn't hidden deep within a tropical rainforest – it's actually in Argyll and Bute. You can choose to stay in a yurt in the grounds, and all guests get access to a hot tub under a glass dome, "wild river bathing", yoga classes, and outdoor baths.
2.

…or at Croft 103.
coolstays.com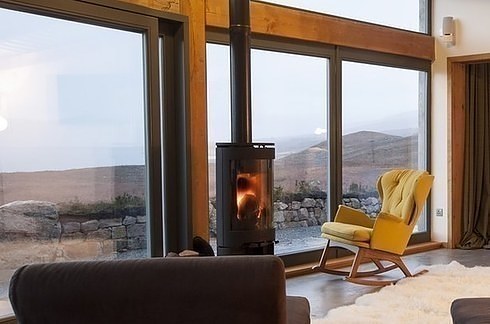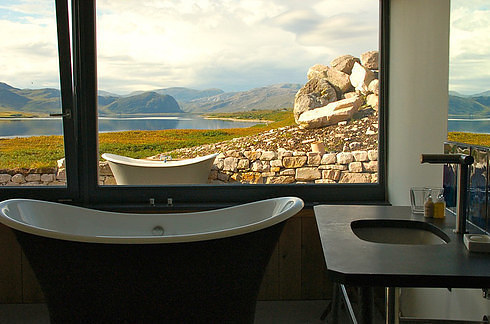 The most stressful decision you'll have to make if you stay in this modern eco-hideout in Sutherland is whether to take a hot bath inside, or outside. Both have the same epic view of the serene waters of Loch Eriboll, so you won't miss out.
3.

Book a stay on the Isle of Iona.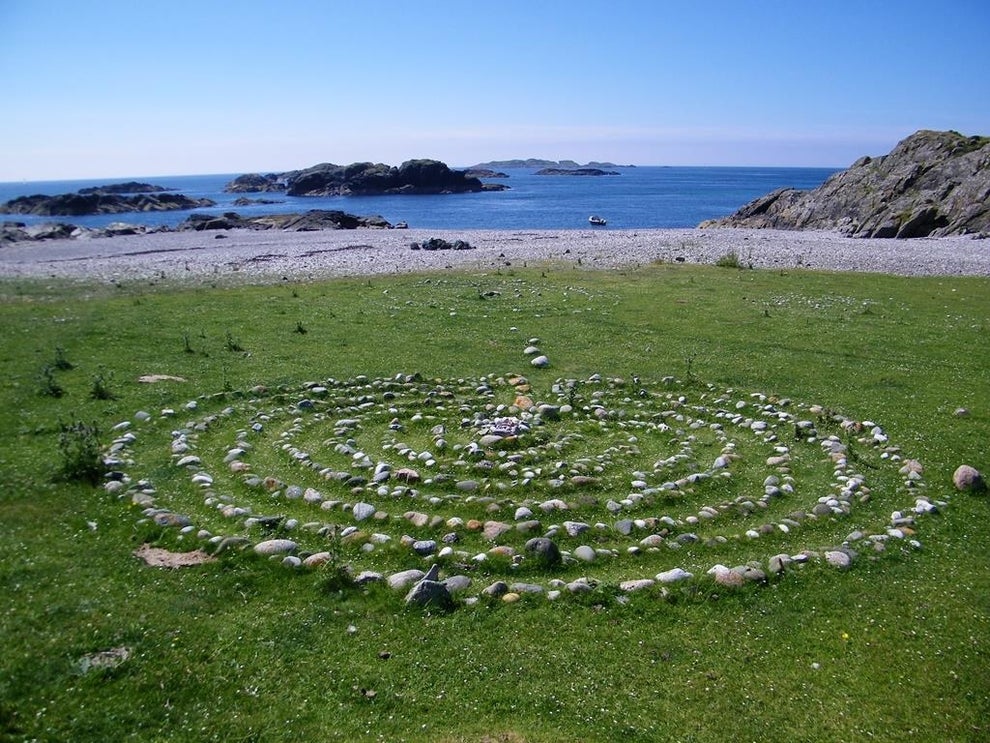 iona-bed-breakfast-mull.com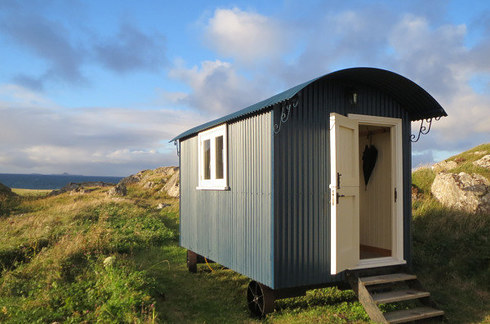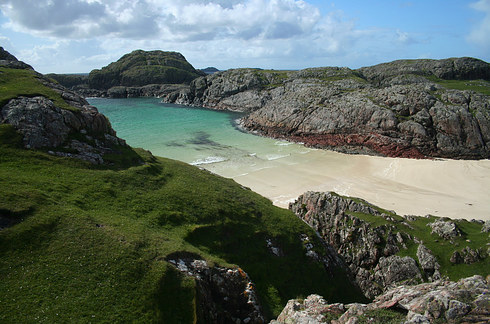 Beautiful Iona has had a reputation for being a "spiritual" place ever since St Columba founded a monastery on the island in 580CE. If you want to be comfortable while you soak in the scenery you can stay in this cute wee shepherd's hut for £60 a night.
4.

Go wild swimming in Skye's Fairy Pools.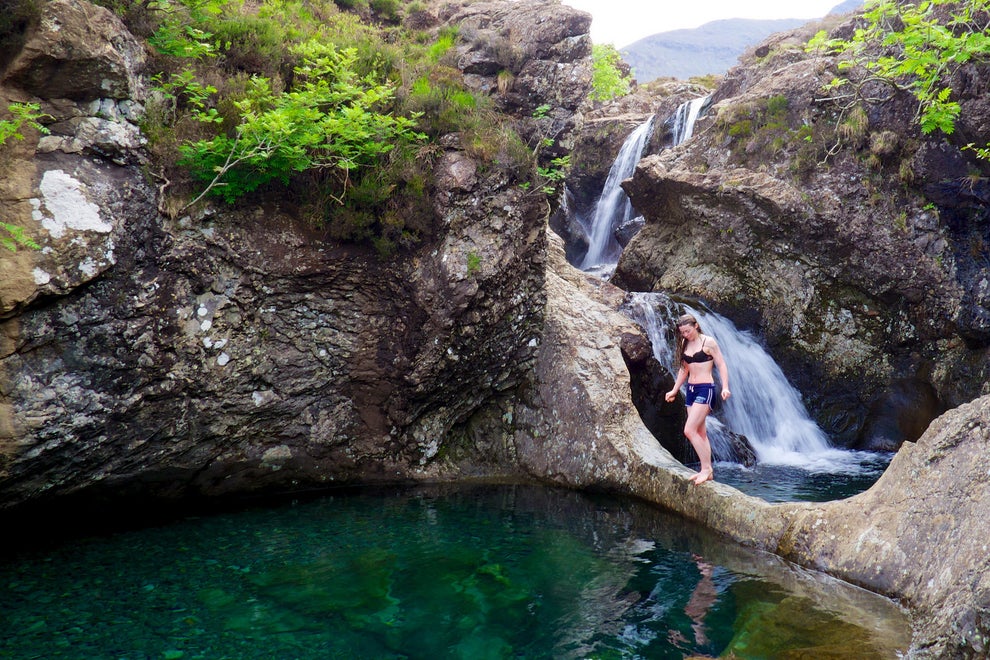 Flickr: evocateur / Creative Commons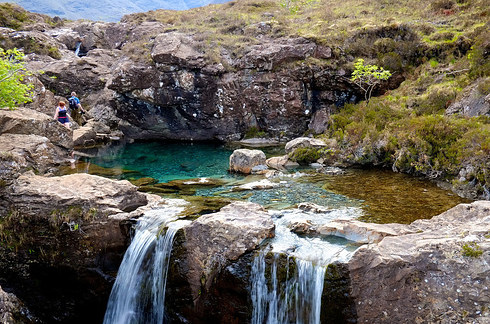 These serene, crystal-clear turquoise pools on the Isle of Skye are linked by a series of cascading waterfalls. The water is damn cold, so unless you're pretty hardcore you might want to wear a wetsuit. Once you're used to the lingering numbness in your extremities, you'll feel like you haven't got a care in the world.
5.

Spend a week at Bothan Shuibhne on the Isle of Eigg.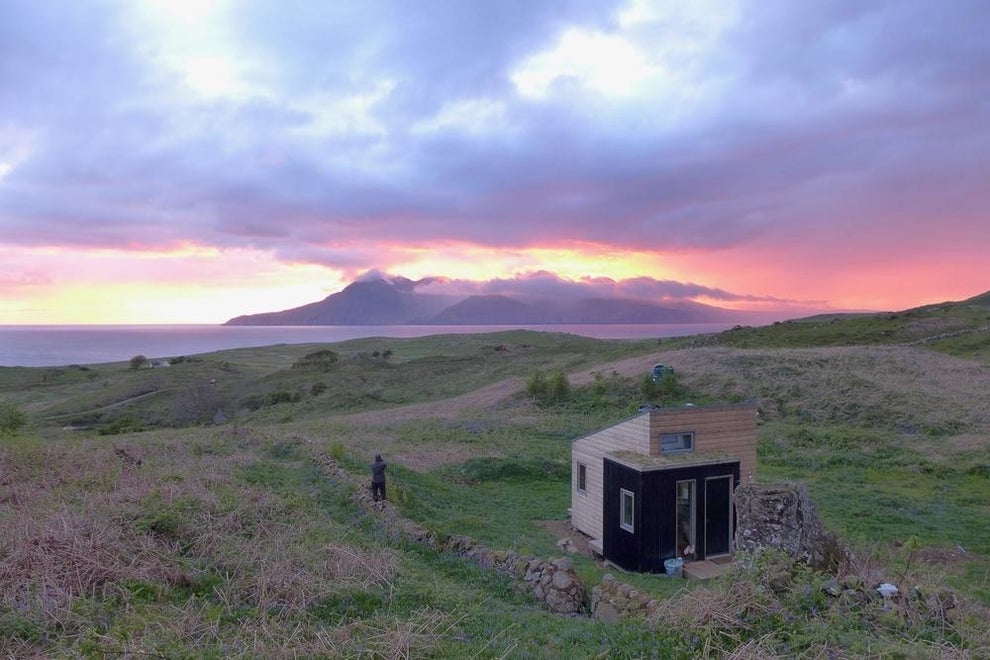 airbnb.co.uk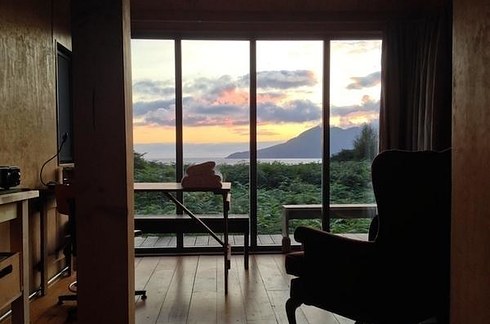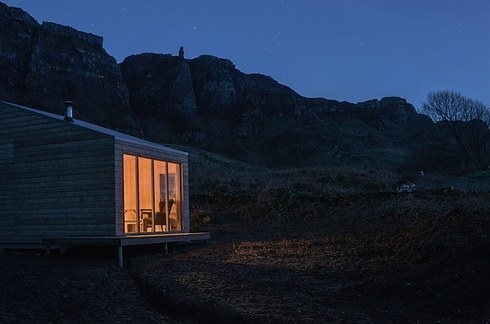 This purpose-built wilderness bothy miles away from anywhere is intended for use as an artist's studio, but it's available to non-artists too, or anyone who just wants a secluded, utterly beautiful getaway. It also has an outdoor shower to help you feel even more connected to nature.
6.

Or Brockloch Treehouse.
brockloch.co.uk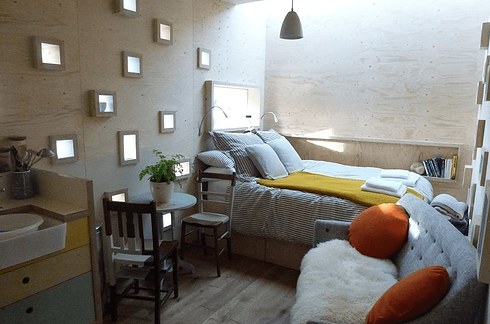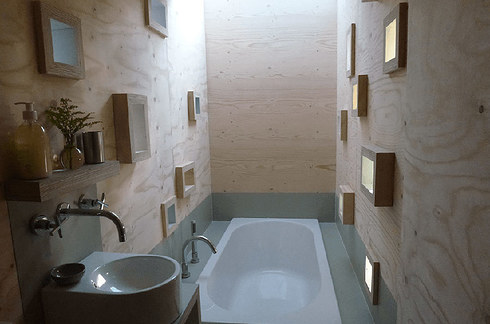 This truly awesome eco-retreat is situated in a bluebell-filled wood on a 190-acre working farm. It has a built-in double bed, a sofa, a gas stove, teeny-tiny little windows, and a bath with a huge skylight above it so you can see the stars (and the resident red squirrels). Amazing.
7.

Visit Crawick Multiverse.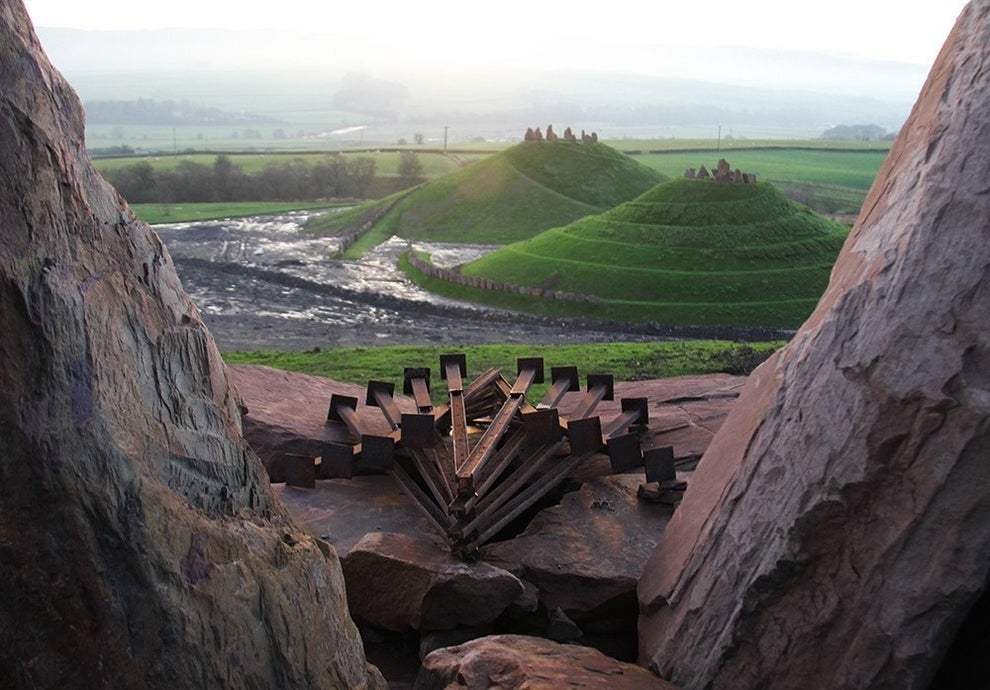 crawickmultiverse.co.uk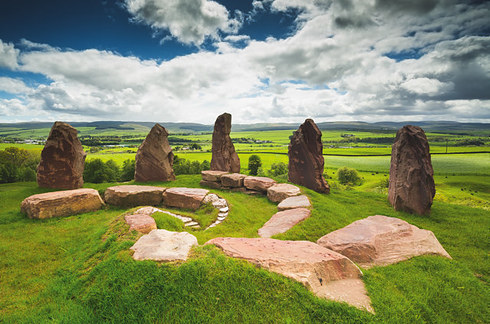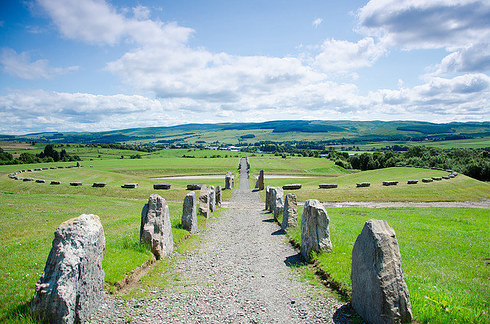 If you've always wanted to unlock the hidden secrets of the galaxy, look no further than this inspiring and beautiful land art project in Dumfries and Galloway. It was designed by renowned artist Charles Jencks and cleverly represents various scientific discoveries and theories about the universe.
8.

Take a meditation class at Findhorn village in Moray.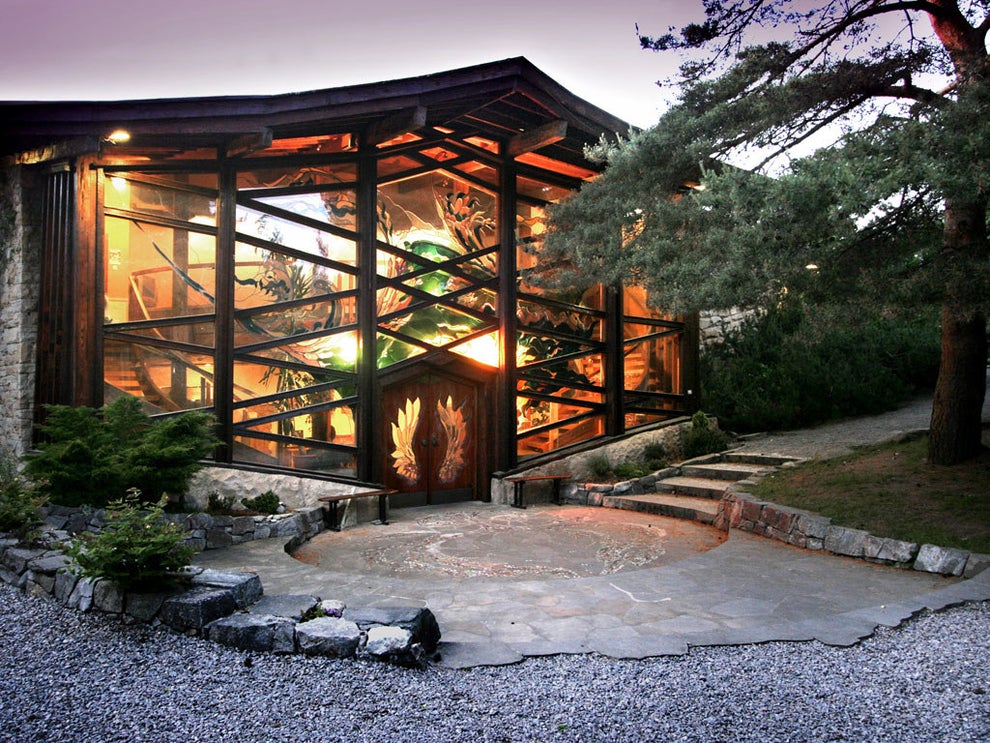 findhorn.org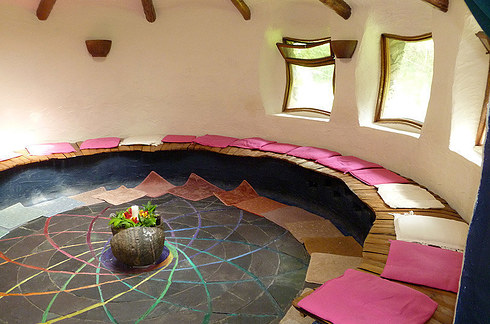 Findhorn is a spiritual community and eco-village in the coastal north of Scotland. Activities are coordinated by the nonprofit Findhorn Foundation, who run immersive, knowledgeable classes like their upcoming seven-day introduction to meditation workshop. Plus the course takes place in an adorable hobbit house for added charm.
9.

Spend a weekend at Treetop House in Ullapool.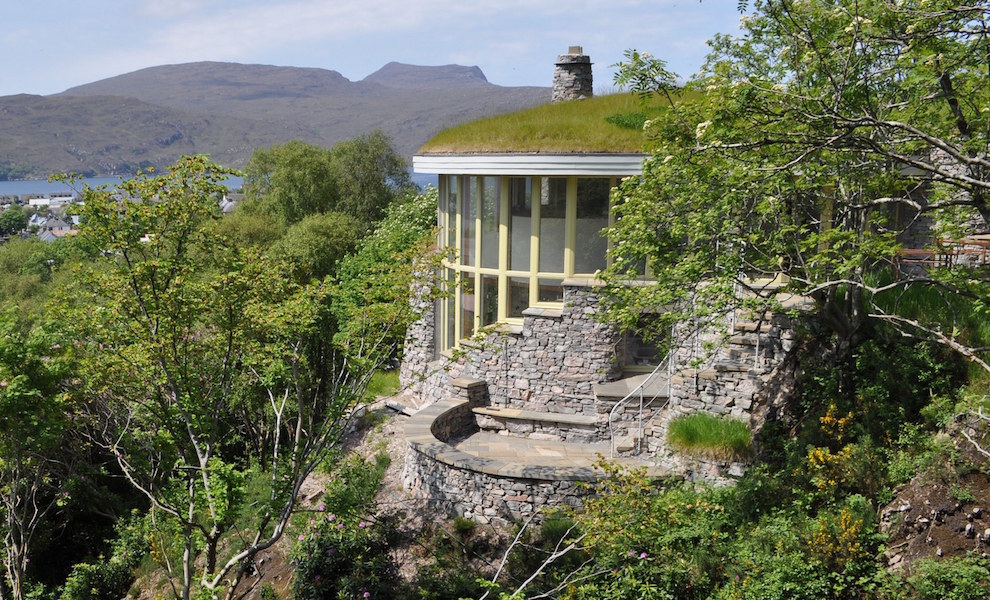 sawdays.co.uk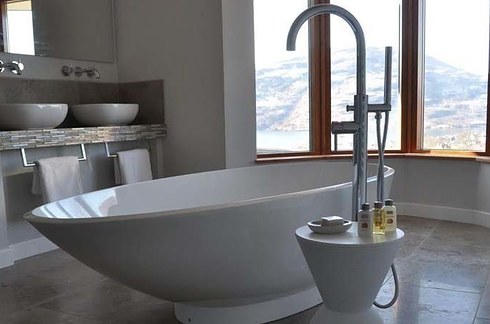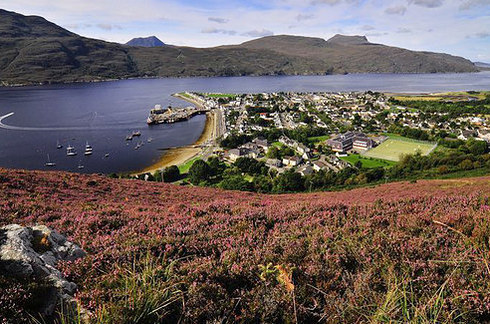 Alternatively, if you prefer your turf-roofed hobbit homes to have a view, check out this unique clifftop eco-cottage in the Highlands. It's perched on the side of a gorge overlooking a waterfall, and has panoramic views of the sea and heather moors that surround it too, as well as a bloody fantastic oval-shaped bath. Sign me up.
10.

Go stargazing on the Isle of Coll.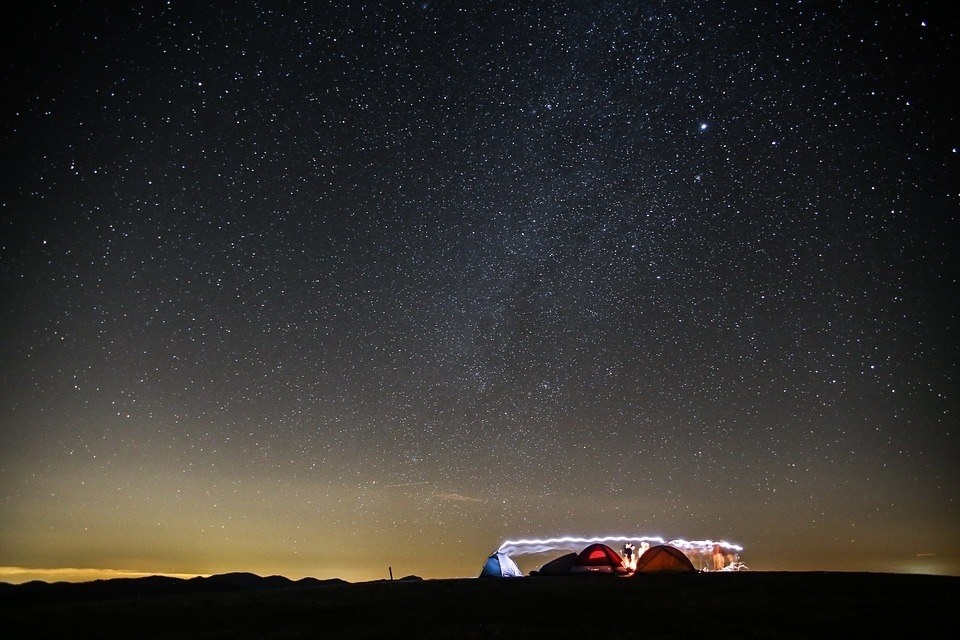 Pixabay / Creative Commons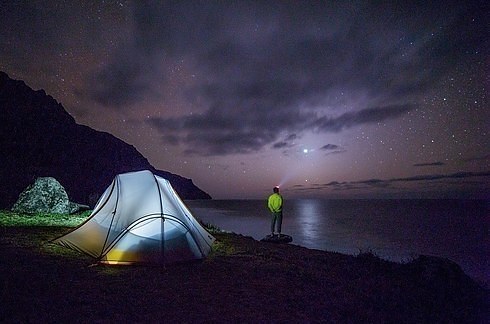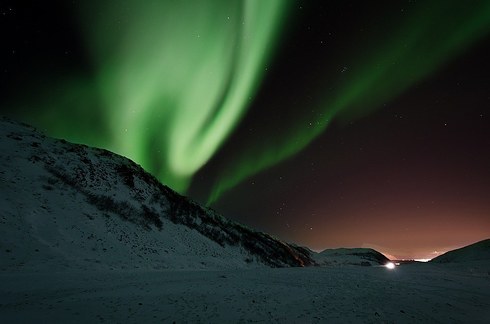 The small but perfectly formed Hebridean island is one of only a handful of official dark sky islands in the world. There are no street lights on Coll and the island community council has no plans to install any, meaning that the night sky is shimmeringly clear.
11.

Stay at Monadh Spa Lodge on the Isle of Lewis.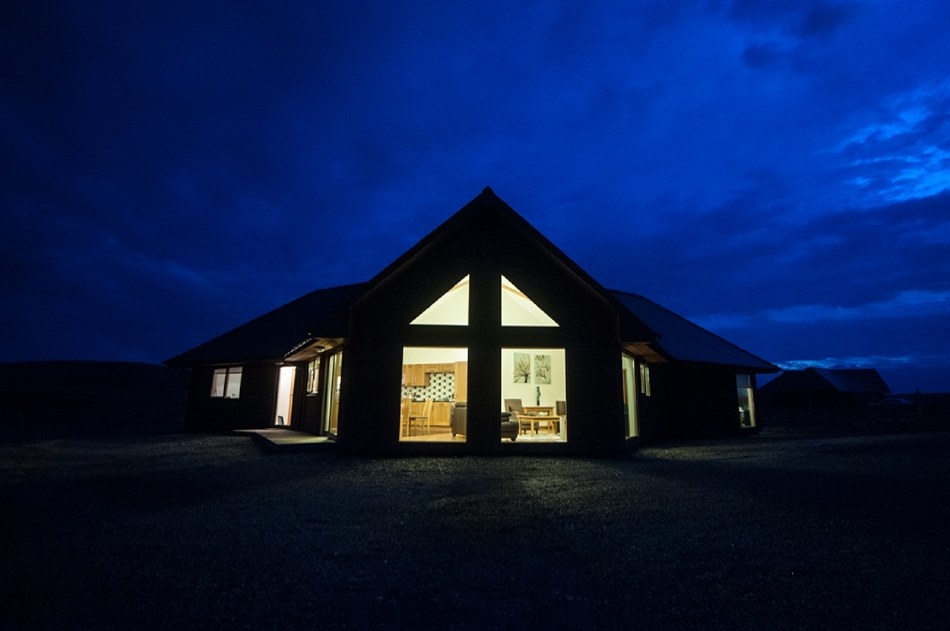 visitscotland.com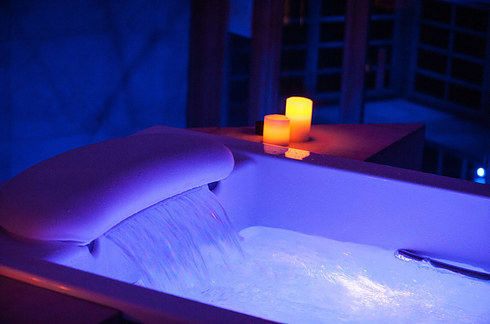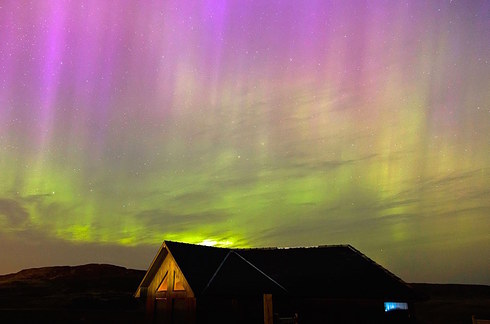 This dreamy luxury cabin on Lewis isn't far from the mysterious and beautiful Callanish Standing Stones, and if you're lucky you might see the northern lights flickering outside as well. The lodge has huge floor-to-ceiling glass windows, as well as a private spa room.
12.

Take a whale and dolphin watching tour in Torridon.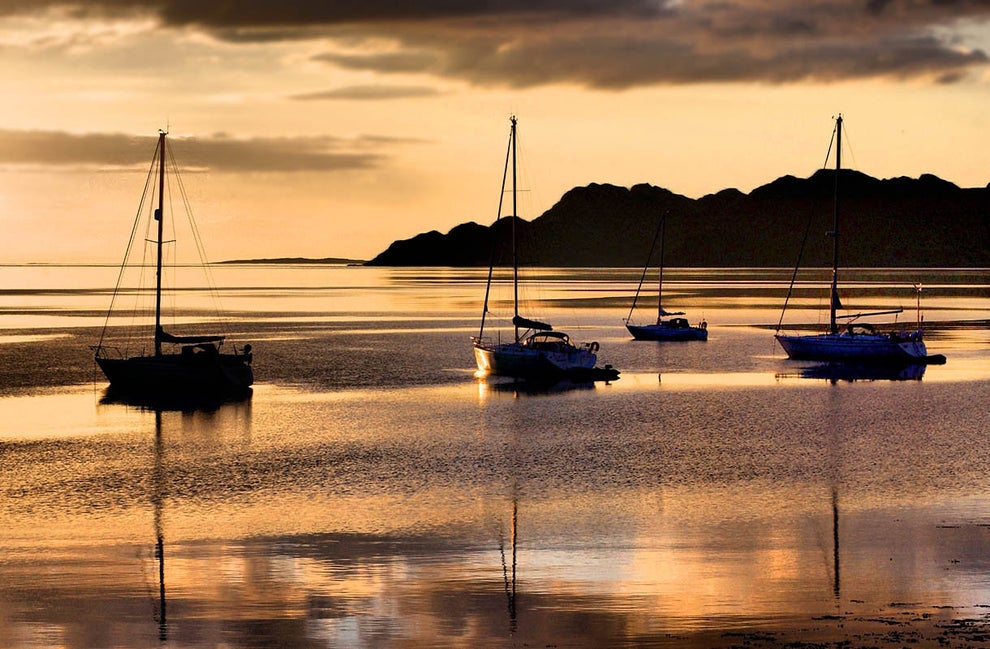 torridonseatours.com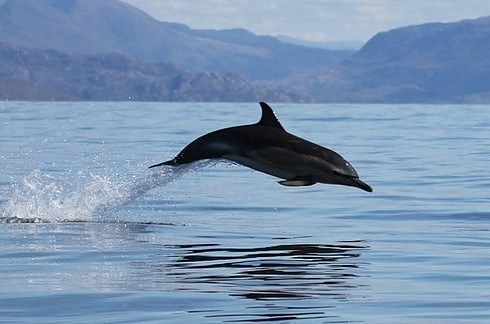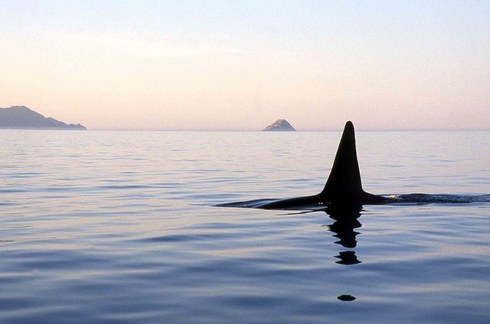 Dolphins are a familiar sight in the Minch, a strait that separates the northwest Highlands from the Inner Hebrides, and the UK's only resident pod of orcas occasionally pay a visit too. Torridon Sea Tours offers wonderful evening whale watching trips in summer.
13.

Or go on a unicorn quest in Dumfries.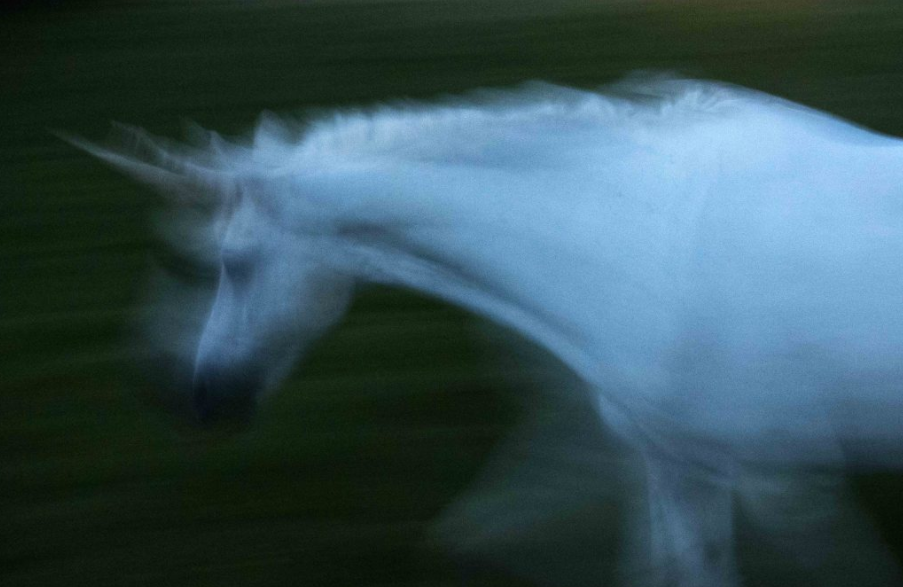 questsandretreats.com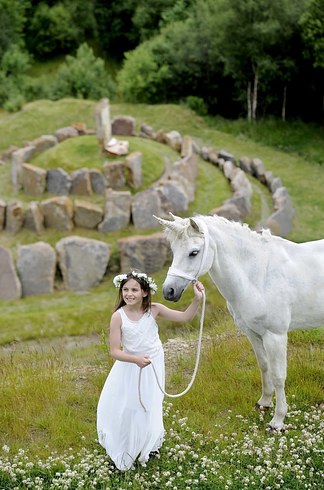 If dolphins aren't fictional enough for you, why not arrange a soothing unicorn quest instead? Scottish arts organisation Wide Open runs an immersive experience where you wander around ancient sites with Charlie the "unicorn", exploring humans' connection to the landscape around us, and to nature as a whole. Aww.
14.

Try your hand at Paddle Board Yoga on Lewis.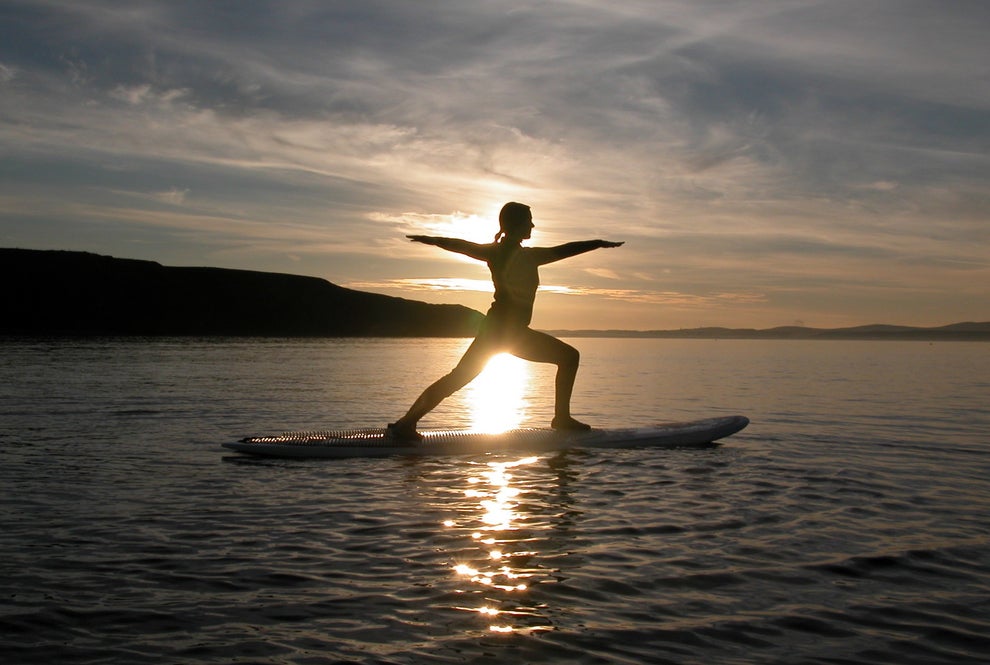 hebridesdance.co.uk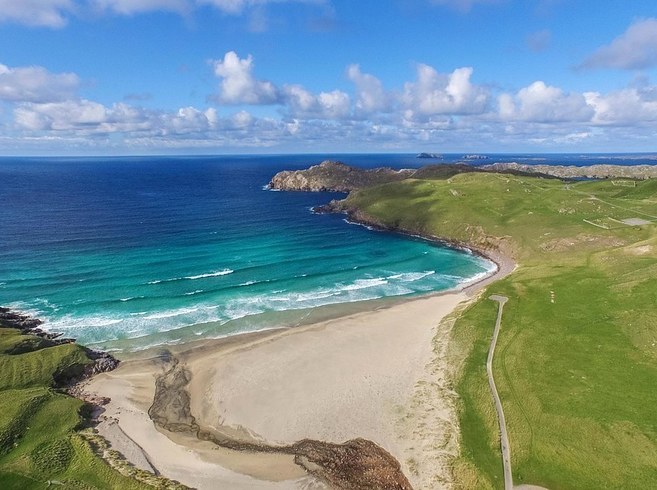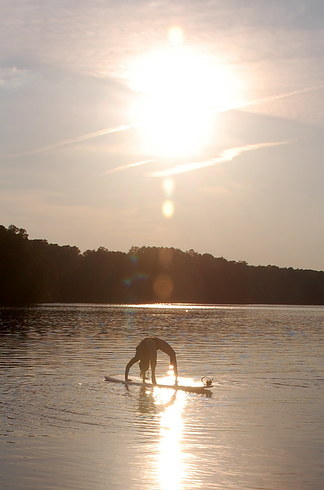 Yoga is soothing, paddle boarding is relaxing, and the Isle of Lewis is beautiful, so what could be more relaxing than one of these two-and-a-half hour water yoga sessions offered by the Hebridean Dance and Wellness Centre in Stornoway? Nothing, that's what.
15.

Book a retreat at Kagyu Samye Ling Monastery.
Flickr: secretlondon / Creative Commons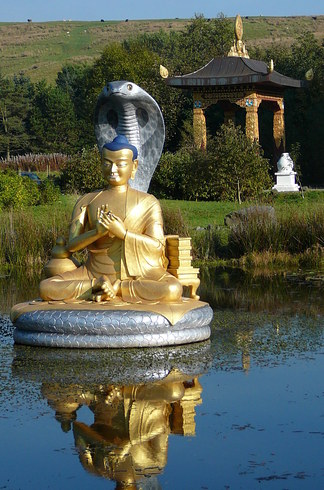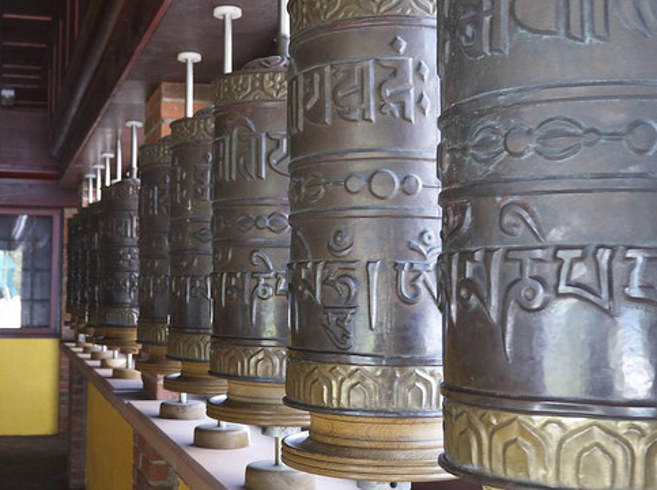 Samye Ling (or Kagyu Samye Ling Monastery and Tibetan Centre for World Peace and Health, to give it its full name) was the first Buddhist monastery ever built in the Western world. They have glorious zen gardens, and you can also stay in the monastery itself for just £28 a night, which includes a slap-up veggie breakfast. Bargain.
16.

Stay in this amazing eco-pod.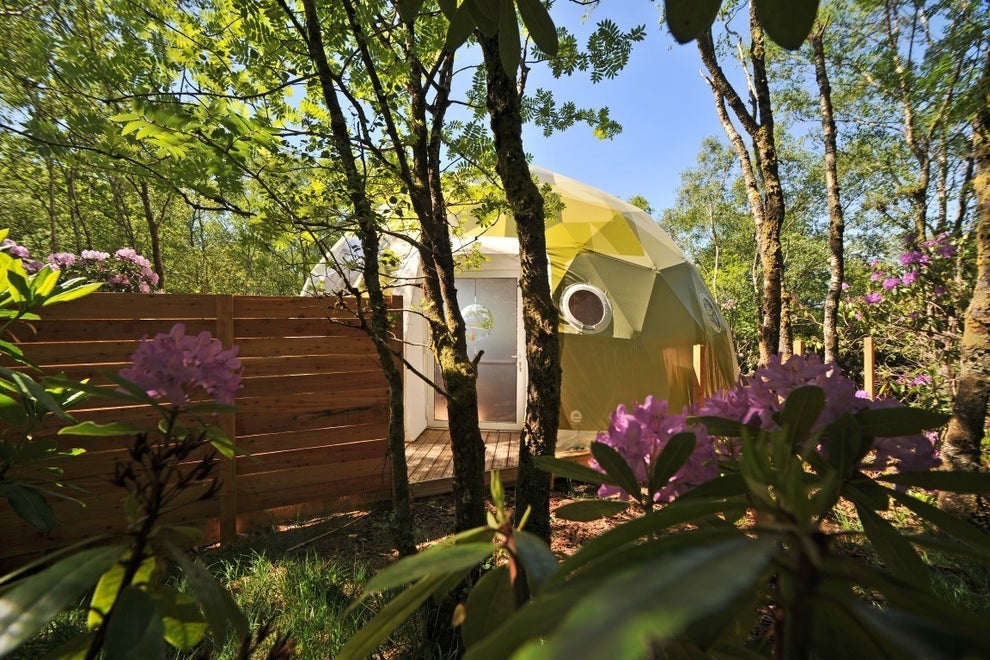 domesweetdome.co.uk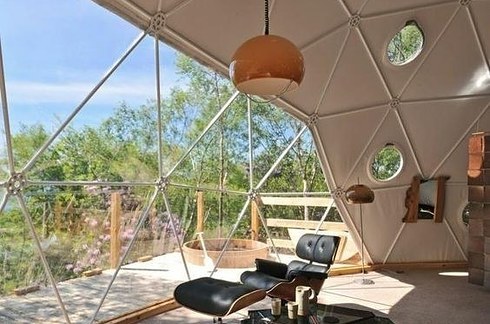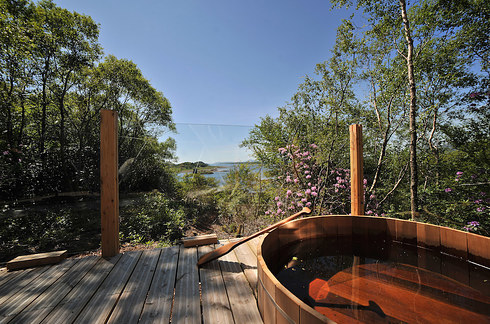 This unique luxury retreat beside Loch Linnhe is hidden in a secluded glen, and was made by stretching a waterproof membrane over a network of supports. It's a fancy, carbon-neutral tent, in other words, and features a cedarwood hot tub, an amazing view, and extremely fancy leather recliners.
17.

Take a boat trip to Holy Isle on Arran.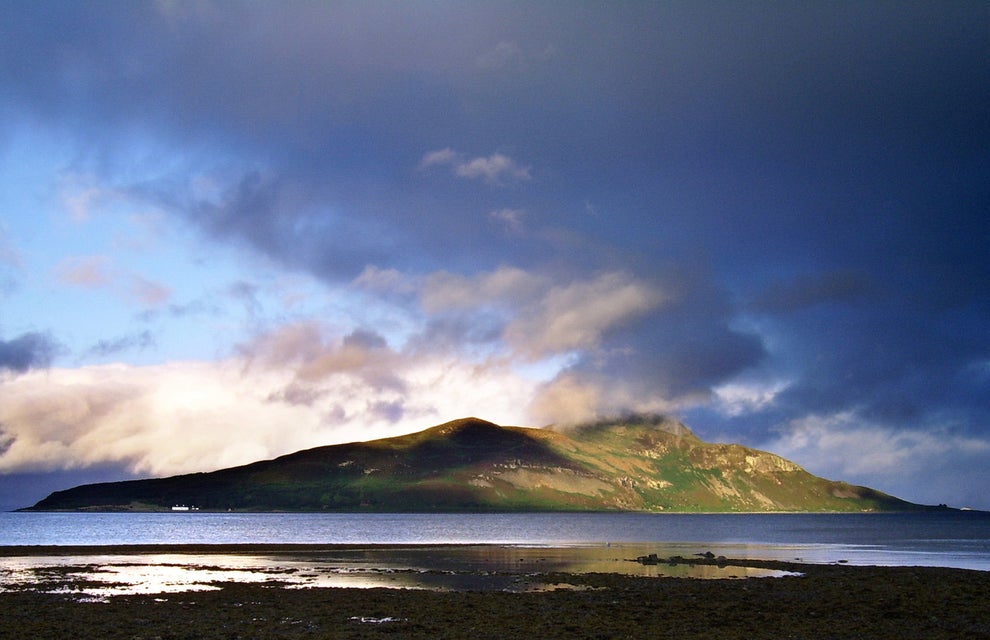 holyisle.org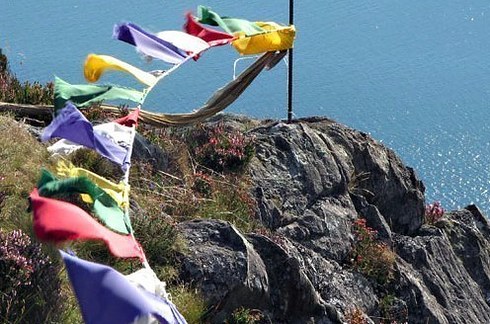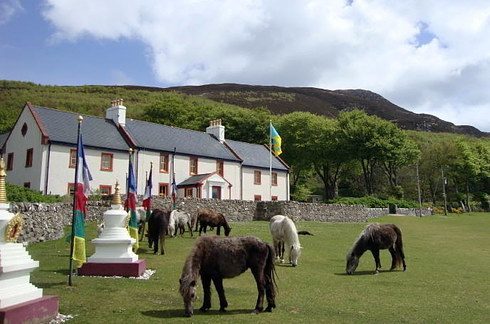 This windswept and gorgeous island is home to a community of Tibetan Buddhists founded by a Kagyu meditation master, and the community welcomes guests and day visitors from April to October. You can try your hand at some meditative practices, or just pet the resident herd of ponies.
18.

Have a hot spring experience at Portavadie Marina.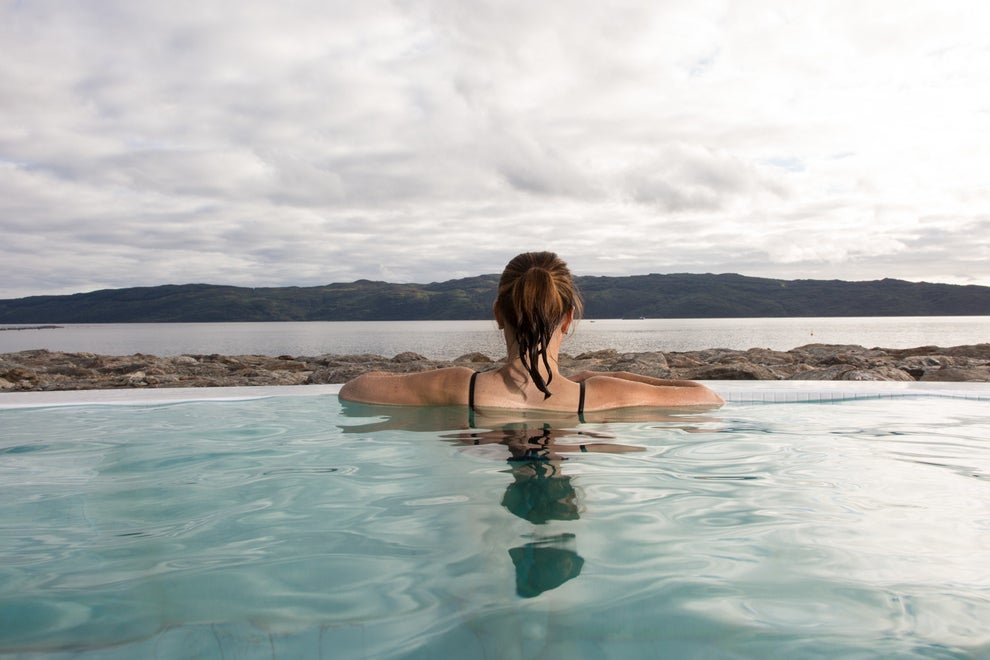 portavadie.com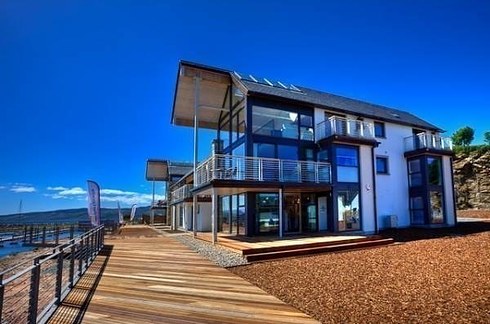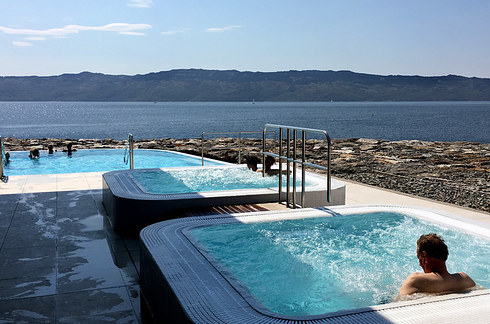 Scotland doesn't have any naturally occurring hot springs, so the founders of this modern, bright spa beside Loch Fyne created their own. There are two large hot tubs and a big heated pool that juts right out into the loch. It's basically like wild swimming, but without the risk of mild frostbite. Plus you can drink champagne while you enjoy the view: Bonus.