1.

Luskentyre beach on the Isle of Harris.

instagram.com

When that Chapman's Peak drive is fading from your memory, these golden Hebridean sands and turquoise sea can help you remember.
2.

The Caffeine Drip in Edinburgh.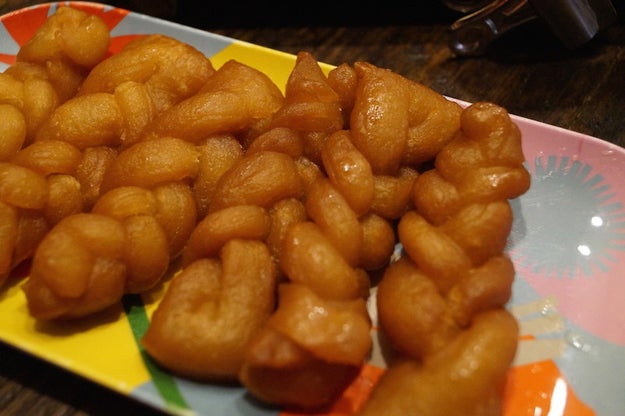 thecaffeinedrip.com
If you haven't had koeksisters for so long that you suspect they're actually illegal now, then this South African café and bakery has your back.
3.

Gourock Outdoor Pool.

instagram.com

When you just want to swim in a pool that doesn't have a roof, head to this lovely salt water pool and dive in. It's heated to 29ºC, so you won't get too cold.
4.

Solly's African Village in Glasgow.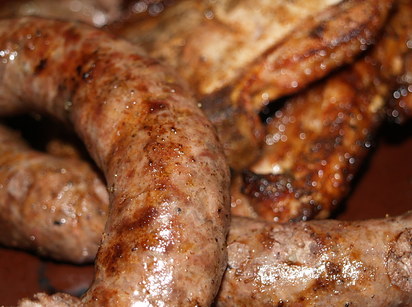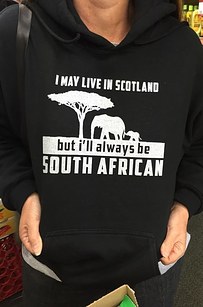 If you're looking for authentic biltong and boerewors then this friendly supermarket in Glasgow's got your back. And they stock a load of other great African products too.
5.

Kibble Palace at Glasgow Botanic Gardens.

instagram.com

This beautiful Victorian hothouse is best place to be when you're craving heat, humidity and lush vegetation – it's practically Natal.
6.

Shebeen in Edinburgh.

instagram.com

This South African Bar and Braai can fix you up with sosate, bunny chow, Fanta Grape, and even desserts made from Peppermint Crisps and Amarula.
7.

Edinburgh Zoo

instagram.com

If you're missing African animals, then Edinburgh Zoo's got plenty. You might even hear a familiar accent near the Rock hyrax area saying: "It's a bladdie dassie!"
8.

The African Embassy shop in Glasgow.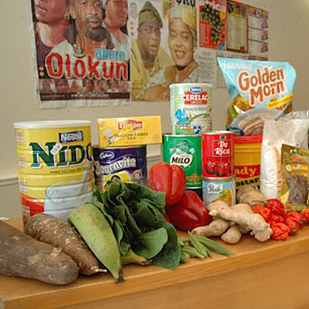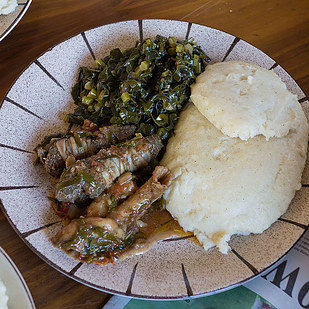 They've got hundreds of familiar products, snacks, vegetables, and staples like sadza (or pap or maize-meal, if that's what you call it).
9.

Loch Linnhe, Argyll and Bute.

instagram.com

When you wish you were having a sundowner in Kariba, indulge your sunset-on-water craving here – without the mozzies. Can't guarantee it'll be midge-free, though.
10.

Glen Affric, Highland.

instagram.com

If you ever find yourself sobbing for that time you went white-water rafting in the Zambezi, get yourself over to this beautiful, wild region 15 miles west of Loch Ness. Or contact Nae Limits, who run rafting trips in other parts of the country.
11.

Indaba in Edinburgh.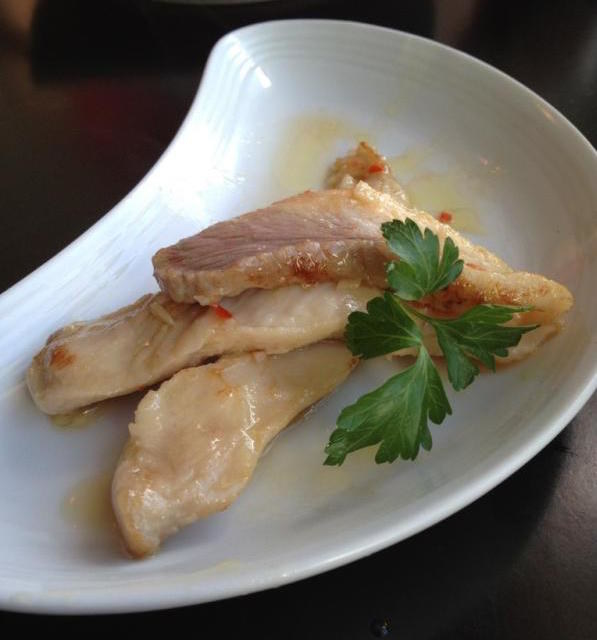 Twitter: @Mr_Mark_Brown
If you're missing African comfort food, head to this fab restaurant, which combines South African grub with Spanish tapas. Sure, it's not ALL about munching on reptiles, but these tender strips of croc are a delight.
12.

Logan Botanic Garden in Dumfries and Galloway.

instagram.com

When you wish you were having a stroll in the Eastern Cape, head to this beautiful botanic garden, which is a wee slice of paradise. Simple.
13.

Smoo Cave in Durness.

instagram.com

When you desperately want to go back to Chinhoye Caves, this majestic sea cave in the far north of Scotland will bring those memories flooding back.
14.

Edinburgh Butterfly and Insect World.

Instagram: @saz_1987

When you haven't seen any colourful flying beasties for a while, head to Edinburgh Butterfly and Insect World: It's packed with the buggers.
15.

The Falls of Dochart in Killin.

instagram.com

You should visit these frothing white waters whenever you get nostalgic for holidays in Nyanga. You might even notice some familiar place names in the area.
16.

Salisbury Crags in Edinburgh.

instagram.com

If your tired eyes are longing for the sight of Table Mountain, this stunning outcrop of volcanic rock can do the trick. From a certain angle, of course.
17.

The David Livingstone Centre in Blantyre.

instagram.com

When you get a hankering for some African history, check out this beautiful National Trust for Scotland property and museum in South Lanarkshire: the birthplace of the Scottish explorer and missionary who survived a lion attack.
18.

Or, to be honest, if you're homesick you could just go anywhere.

Instagram: @monik_instapic

If you just want a friendly face, you've come to the right place. Scotland is home to a veritable army of bloody lovely people. It's properly lekker.