1.

Hightail it past Hollywood and cruise over to Santa Monica and Beverly Hills.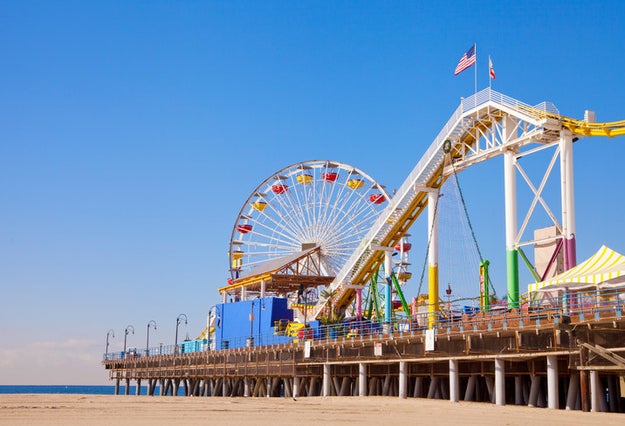 Stellalevi / Getty Images
"Hollywood is basically a shadier version of Times Square. There's nothing to even do besides walk on the street, get harassed by weird vendors and performers, and point at people's stars. If you're going to LA, just go to Santa Monica and walk through Beverly Hills, maybe go to a museum. But don't budget a whole day for Hollywood."
—natshadow
2.

Stop making time to go to the Statue of Liberty and go to Ellis Island — or wave to it from the Staten Island Ferry.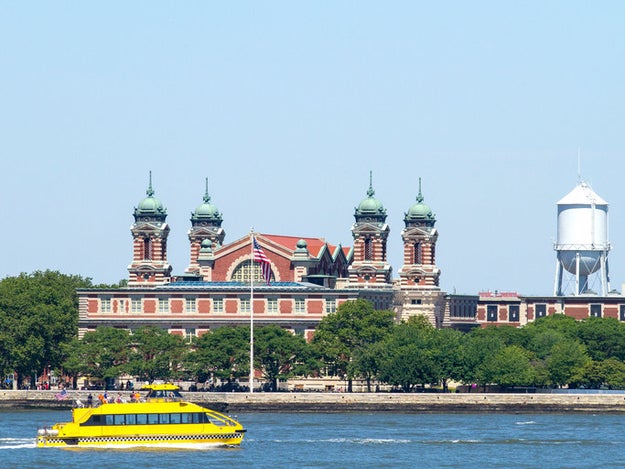 Frogman1484 / Getty Images
"You'll still get a great view of Lady Liberty from the ferry there, but Ellis Island is way more fascinating."
—rebeccaclairec
"If you want to see the Statue of Liberty but don't want to visit Ellis Island, you can take the Staten Island Ferry for free. Head outside toward the back and you get a pretty nice view of the statue."
—minnie
3.

Forget the Alamo and stroll along San Antonio's Riverwalk instead.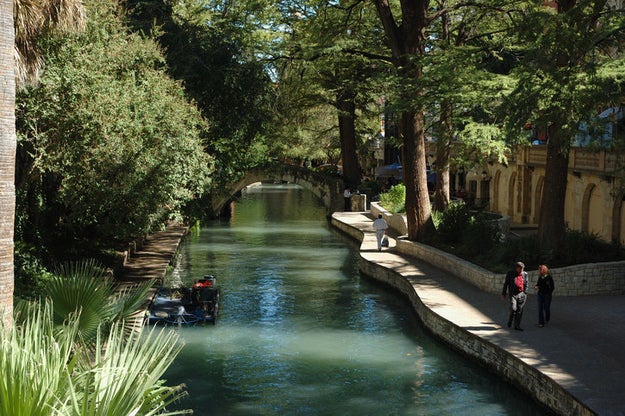 Malevolentdust / Getty Images
"The Alamo is very crowded, most of the building no longer exists, and the so-called museum is nothing but replicas. Skip it and just go to the Riverwalk."
—j4b8111f55
4.

Bail on the Liberty Bell in Philadelphia and visit Independence Hall to get your Revolutionary War fix.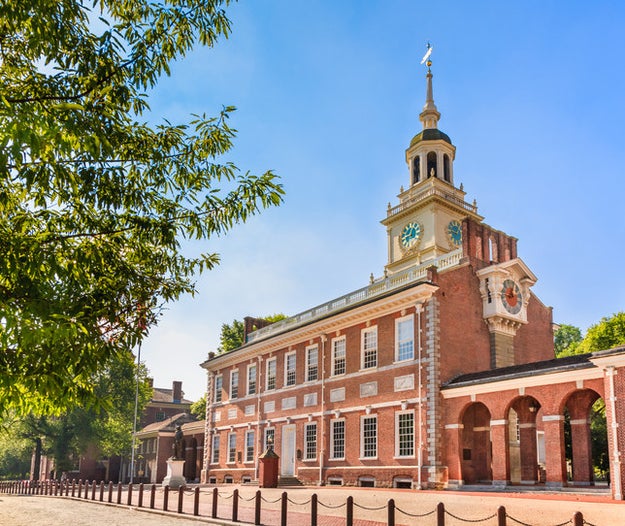 Dszc / Getty Images
"You wait in long lines behind dozens of schoolchildren to get to the little shed where the Liberty Bell is housed, and it's a bell. No context or anything, just a big old bell that might not have even been rung to celebrate the Declaration of Independence. Go to Independence Hall if you're into American history. You can see where the Liberty Bell used to be and where actual important stuff happened."
—julial11
"If you really want to see it, you can stand outside and see it through the window."
—elizabethf38
5.

Wave goodbye to the Willis Tower in Chicago and say hello to the Hancock Building.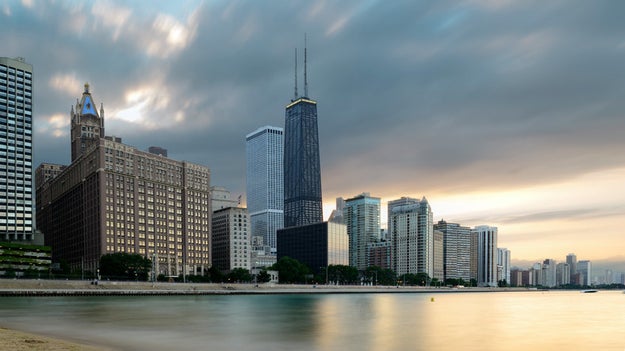 Pabst_ell / Getty Images
"Don't go to the Skydeck in the Willis Tower (formerly known as the Sears Tower). You can get wonderful views for a fraction of the price at sky-high bars like the Signature Lounge in the Hancock Building. That way, you get a view and a drink!"
—hannahj4684d6209
6.

Bid Branson, Missouri, adieu, and say hi to Eureka Springs, Arkansas.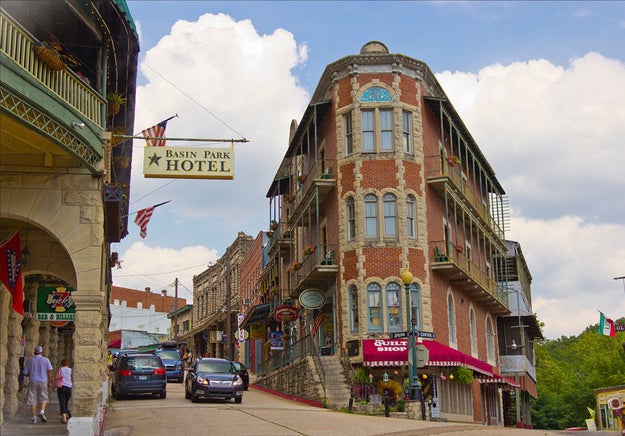 eurekasprings.com
"Branson is a super-popular Midwest attraction, but just a short drive away in Arkansas is a town called Eureka Springs. It's full of beautiful natural springs and incredible culture. The art scene is wonderful, too."
—daphpark
7.

Explore far beyond New Orleans' Bourbon Street and discover Uptown, the Warehouse District, and more.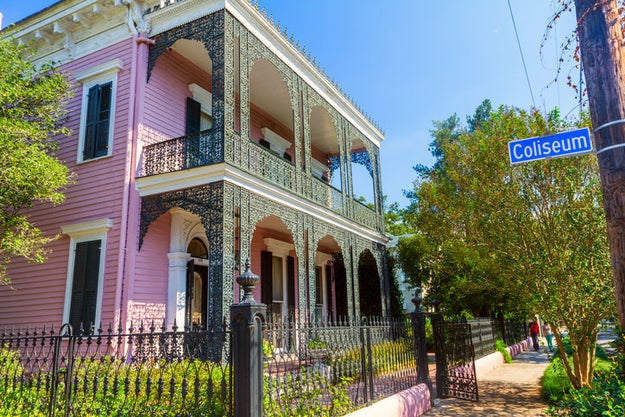 Spondylolithesis / Getty Images
"Bourbon Street smells like puke and piss. There are literally dozens of other cool neighborhoods in New Orleans filled with bars, cafés, and shops where you can carry your drink around. Go to the Warehouse District, Uptown, Frenchmen Street, or even Decatur."
—PHM8
8.

Ditch Seattle's Space Needle and check out the city from Kerry Park or Columbia Tower.
Climbbike / Getty Images
"When visiting Seattle, skip the Space Needle, and check out the view from Kerry Park in the Queen Anne neighborhood instead. You get a much better, picturesque view of the skyline, which will include the Needle and majestic Mt. Rainier on a clear day. Did I mention that you'll save at least $20 and a ton of time waiting in line?
—chloed4f2ec396c
"Go to the Columbia Tower instead. Better views and a better price."
—Legallybrunette92
9.

Don't go to Voodoo Doughnuts in Portland, Oregon. Try Blue Star Donuts, Sesame Donuts, or a food cart instead.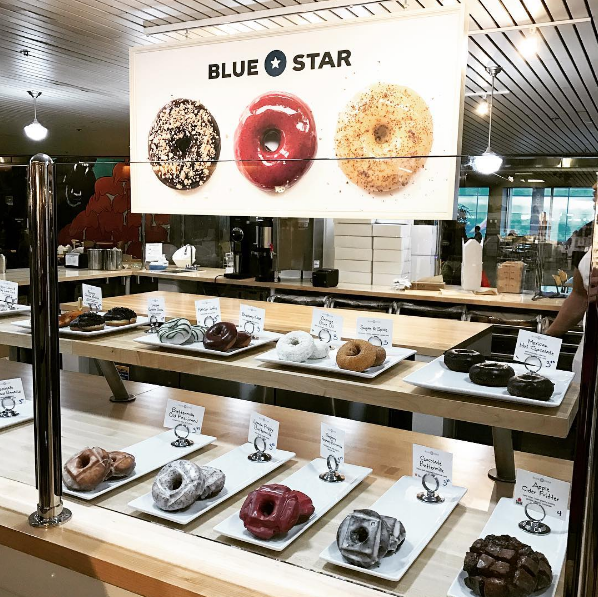 instagram.com, instagram.com
"The lines are always ridiculously long for average doughnuts. They taste like any other doughnuts from any other shop except that they add cereal on top and are overpriced. Blue Star has way better doughnuts in my opinion."
—michelle
"Sesame Donuts is far superior. Just a native's opinion."
—raebea
"A better alternative for an actual Portland food experience are the food carts. There are hundreds of different carts all over the city."
—shannonkm
10.

If you must see any square in New York, please don't go to Times Square; try Union Square instead.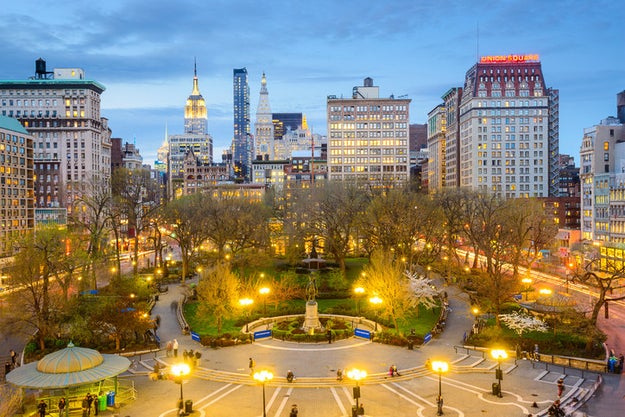 Seanpavonephoto / Getty Images
"I'll probably get so much hate for this, but I think that Times Square in NYC is so overrated and it's overpriced to do anything there. I prefer Union Square."
—captaindivergent

Charlotte Gomez / BuzzFeed
11.

Ditch the Taj Mahal for the Golden Temple.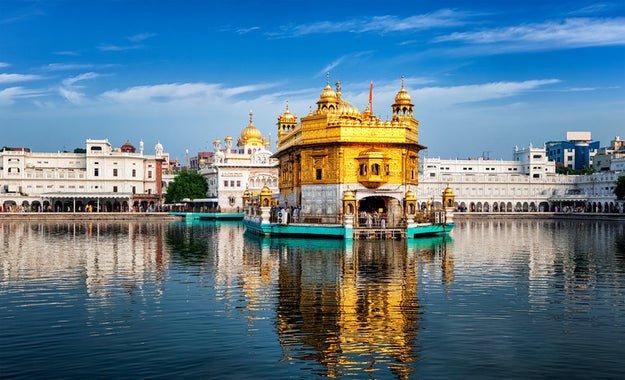 F9photos / Getty Images
"Agra is polluted and crowded and the streets around the Taj are filled with junky stuff for tourists. It's usually a long (very long) day trip from New Delhi, and unless you get there really early, your photos will be filled with the crowds. If you can get to Amritsar, go to the Golden Temple. It's an amazing cultural experience and stunningly beautiful. If you're just in the Delhi area, go to the Red Fort where you can see Mughal buildings and art close up."
—judithf46009c74f
12.

Avoid all of Istanbul's landmarks and spend your visit wandering its streets.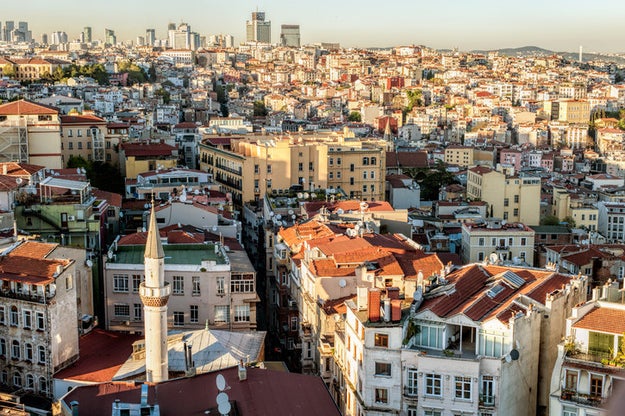 Taratata / Getty Images
"Galata Tower and Topkapi Palace in Istanbul are fine, but not worth your money or your time. To be quite honest, the best is just wondering around, especially in Karakoy. Go to a coffee shop and drink coffee and talk with the natives. Istanbul is in its streets, not in its landmarks."
—happyozgu

Charlotte Gomez / BuzzFeed
13.

Skip the London Eye and get a bird's-eye view of the city from the Sky Garden.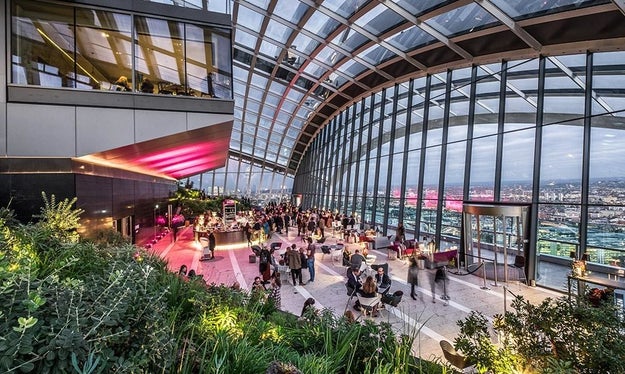 skygarden.london
"It's much better to go to the Sky Garden than the London Eye because it's free! You just need to book your visit in advance."
—jessicamalfavon
14.

Say au revoir to the Eiffel Tower and take in a spectacular view of Paris atop the Tour Montparnasse.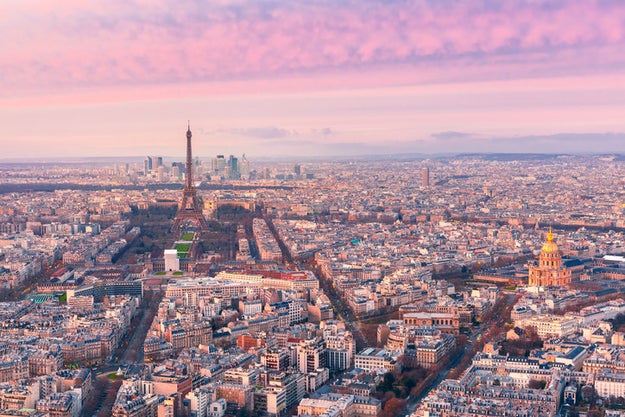 Kavalenkavavolha / Getty Images
"Definitely don't go to the top of Eiffel Tower. It's a way better view on the top of Tour Montparnasse."
—jessicamalfavon
15.

Instead of Dublin, trek over to Galway, Ireland, for a magical trip to the Emerald Isle.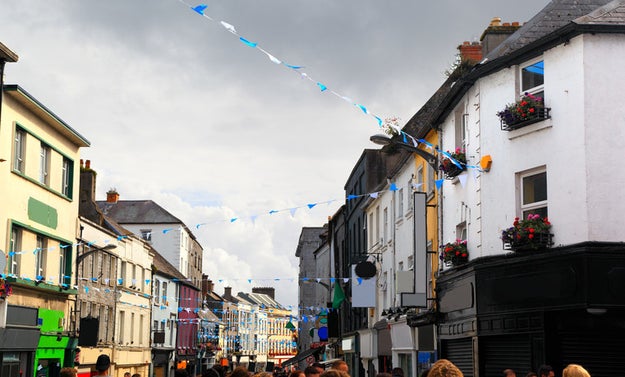 Dkaranouh / Getty Images
"While Dublin is a nice city, go to Galway, Ireland, instead. It's directly across the country from Dublin, so it's only a two-and-a-half-hour bus ride away, and it's smaller and very chill and fun. Also, Galway is close to tourist attractions like the Aran Islands and the Cliffs of Moher."
—Mary Grace Buckley, Facebook
16.

Bypass Prague's touristy areas like the Castle District and head on over to Vysehrad.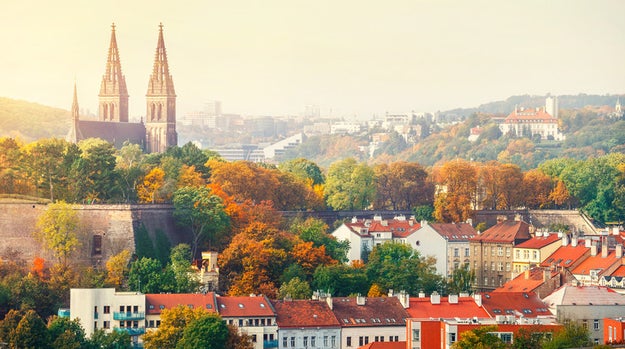 Yasonya / Getty Images
"Vysehrad is a wonderful area that's not as touristy as places such as Old Town Square, Charles Bridge, and the Castle District. There's a beautiful church and a cemetery that culture buffs will appreciate."
—ambrosnazzy
17.

Trot past the Trevi Fountain in Rome and head straight for Hadrian's Villa.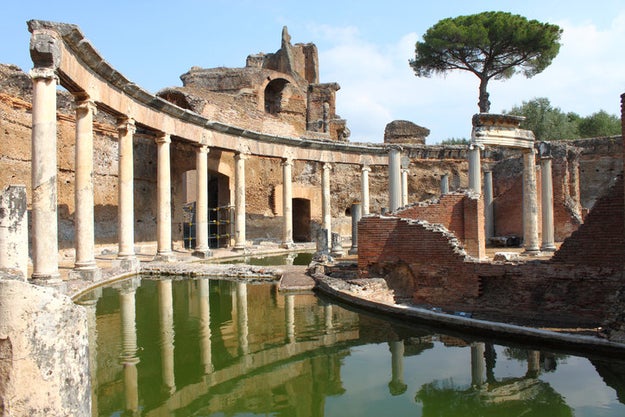 Alessandro0770 / Getty Images
"Hadrian's Villa in Tivoli, Italy, is not a far drive from Rome. When I went there, it was my family, maybe a dozen other tourists, and mainly archeology and art students. But it's AMAZING. It has original mosaics still in the floor, amazing architecture, and is a great way to get a sense of how emperors lived. And nobody's there. There's no insane crowding like at the Trevi Fountain or the Colosseum or Palatine Hill."
—Ashton PB, Facebook
18.

Lean away from the Leaning Tower of Pisa and drop by Siena.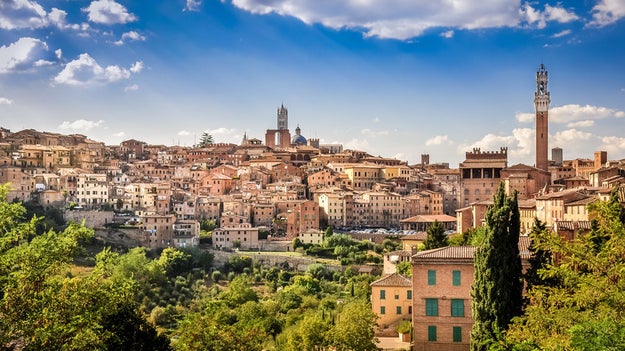 Martinm303 / Getty Images
"I was extremely underwhelmed by the Tower of Pisa. I'm glad I saw it, but don't spend a lot of time in the town. There's not much to do that isn't super touristy. Go out to Siena instead. It's gorgeous and a little off the beaten path."
—Ashley Blom, Facebook
19.

Bypass Stonehenge and check out the Roman Baths in — where else? — Bath.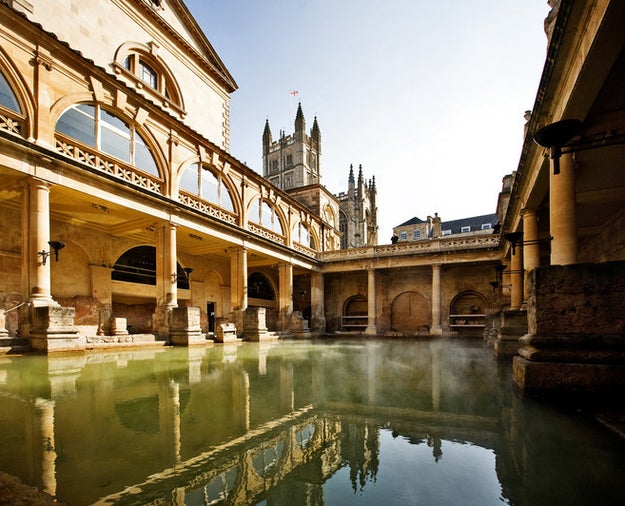 Justinblackstock / Getty Images
"It's a long walk to get to Stonehenge from the parking lot, there are lots of people in any picture you take, there are limited and overpriced food options at the visitors center, and it's roped off so far away from the stones that getting good pictures is hard without a good camera. Spend your money at the Roman Baths in Bath instead. They're not too busy even in the summer, and provide a well-preserved, up-close experience with plenty of nearby shops and restaurants so you don't have to pay exorbitant prices for lunch while you're there."
—abbier4e18c709e
20.

Change Checkpoint Charlie on your Berlin itinerary to the Wall Memorial.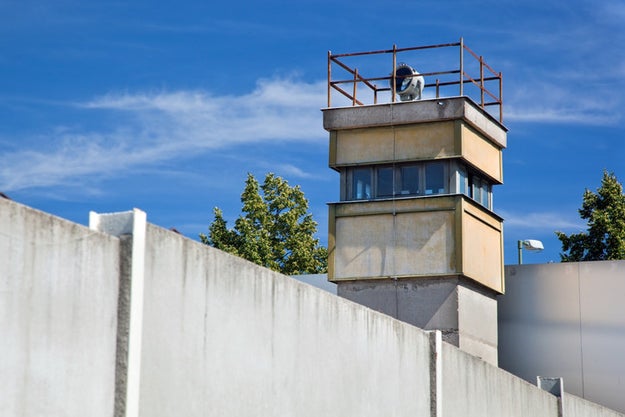 Niserin / Getty Images
"Checkpoint Charlie was really tacky, and with McDonald's in the background, it felt like a gimmicky photo op rather than an important historical area. The Wall Memorial was a million times more interesting and genuine."
—nicolajoanyolandas
21.

Sidestep Brussels and go straight for Ghent in Belgium.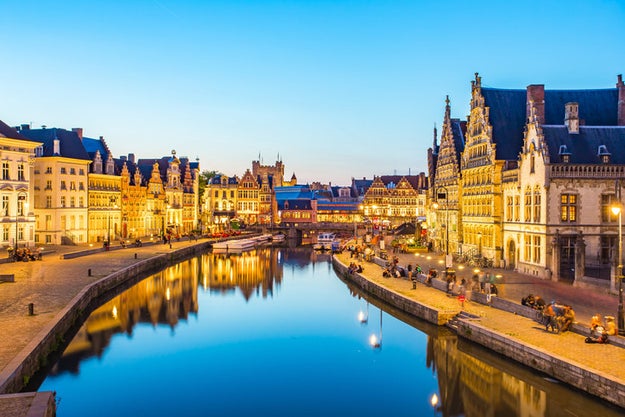 Orpheus26 / Getty Images
"Ignore Manneken Pis and all the other attractions in Brussels and head straight for Ghent!"
—Stephanie Orban, Facebook
22.

Say no to Notre-Dame in Paris and yes to Sainte-Chappelle.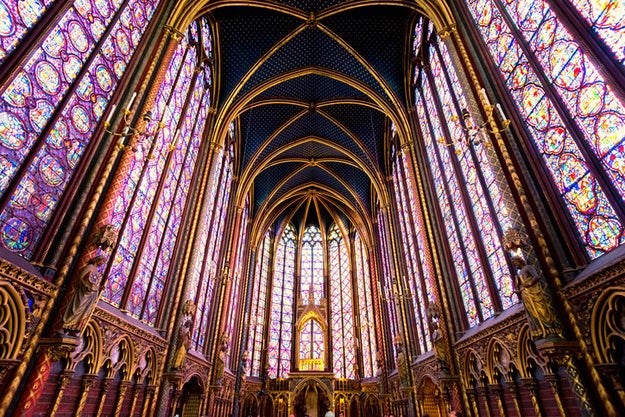 Ecarql / Getty Images
"Skip Notre-Dame and go to Sainte Chapelle instead. Sainte-Chapelle is like a little jewel box with the most amazingly intricate stained glass."
—marycatherineh3
23.

Cancel your Colosseum plans and see Palatine Hill in Rome.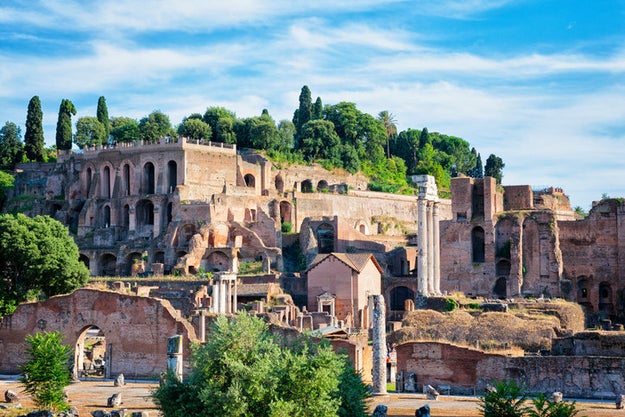 Powerofforever / Getty Images
"Palatine Hill in Rome is much more breathtaking than the Colosseum, which is right next to it. Many people overlook it, but the ruins there are amazing and the view from atop the hill is a must-see!"
—annim442cbeace
24.

Don't make time to see the Little Mermaid Statue in Copenhagen — do literally anything else instead.
Scanrail / Getty Images
"The Little Mermaid is so far from the center of the city, so it takes a while to get to. There's a huge crowd around it, but the sculpture itself is quite small, so you have to wait for a while to take a decent picture or even see the whole thing. Instead, check out the colorful houses of Nyhavn, which are very accessible from the city's center and are also beautiful. You can take a boat ride from there and see the Little Mermaid from the back, surrounded by a crowd of tourists."