Last week, it was announced that there would be a series of variant covers for Marvel's upcoming Secret Empire comic event.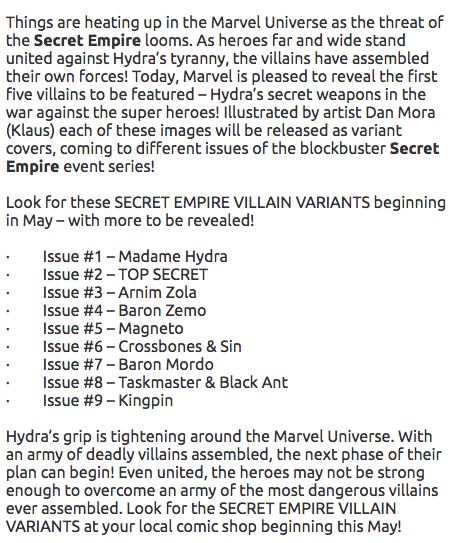 The press released stated that a number of Marvel villains would be, "Hydra's secret weapons in the war against the super heroes." Included on the list was the character Magneto.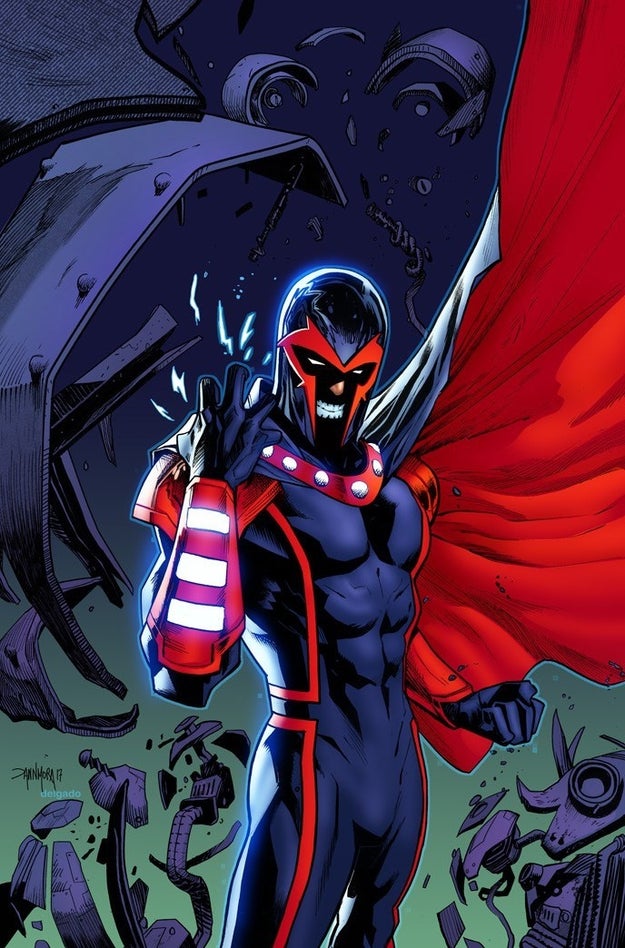 Marvel
The announcement of Magneto's alignment with Hydra provoked anger on social media.
I better be seeing things and Marvel isnt going to make a Jewish man who survived concentration camps a Nazi i swear to god I'll riot
Fans said that it seemed ill-judged to have Magneto, a holocaust survivor, even suggested to be working alongside Hydra, an organization which has previously worked alongside the Nazis to achieve their goals.
Maybe Magneto (you know, the Jewish guy) won't actually be a Hydra agent (you know, the Nazis) but this cover is BAD OPTICS, JFC
The cover comes after Marvel was criticized last year for a storyline in which Captain America's history is rewritten to include a storyline in which false memories were implanted into his brain, leading him to believe he's been working as a hydra double-agent for decades.
YALL MADE MAGNETO, A HOLOCAUST SURVIVOR, PART OF HYDRA??

YALL MADE CAP, A HERO MADE BY JEWISH MEN 2 PROMOTE JEWISH INCLUSION, A NAZI???? NO
This current incarnation of Hydra is also headed by the Red Skull, a super vilian and Nazi agent.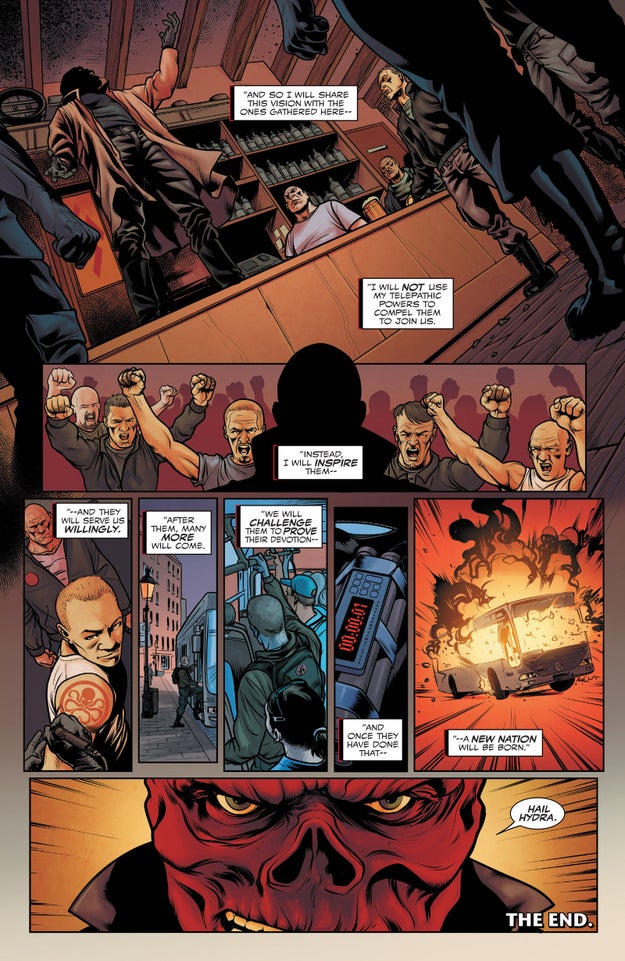 Avengers Standoff: Assault on Pleasant Hill Omega #1
The Red Skull and Magneto also have history – Magneto has attempted to destroy the Red Skull on numerous occasions. Their rivalry is rooted in Magneto's identity as a former prisoner in Auschwitz and the Skull's support of Hitler.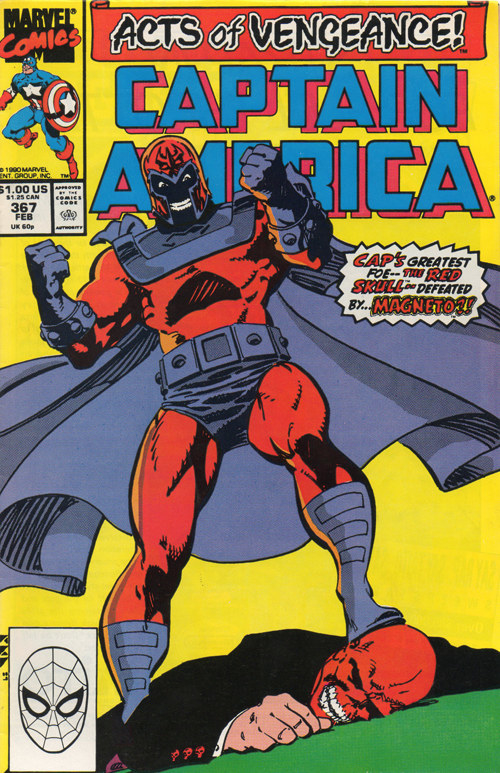 Captain America Acts Of Vengence
While some may argue that Hydra has evolved since its initial creation as fugitive fascist group, one of the covers for Secret Empires #2 relies heavily of Nazi imagery.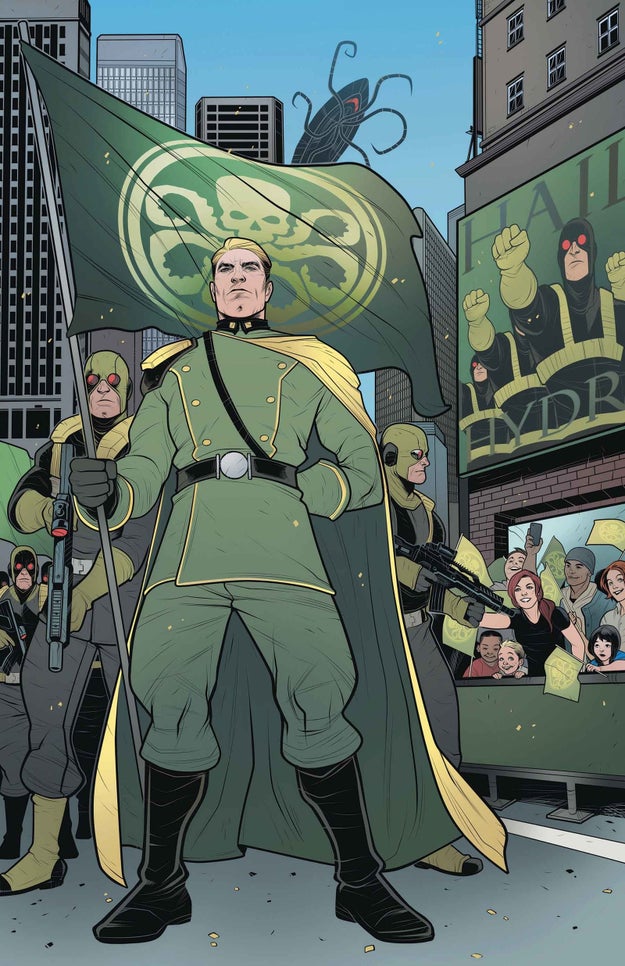 Marvel / Via Bleeding Cool
Some people have reasoned that the story cover could lead to Magneto destroying Hydra from the inside.
the only way i could see Magneto joining Hydra is as a way to get as many of them as he can in one place and murder them
Nevertheless, the suggestion that the two are working together is seen by fans as disrespectful.
There's no way Marvel can justify or explain Magneto, a Jewish man who was in a concentration camp as a child, even /cooperating/ with Hydra
Nick Spencer, the writer behind both the Captain America and Secret Empire series, tweeted yesterday that he had been receiving threats for the variant cover.
Well we've graduated from writers getting violent threats over stories to violent threats over variant covers. Progress I guess
BuzzFeed has reached out to Marvel for comment.